Netherlands
Posij // Former // Fre4knc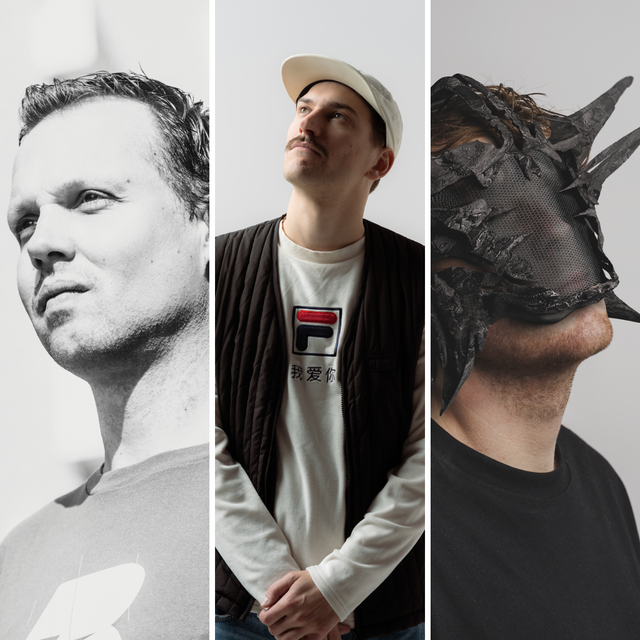 ESNS 2023
Electronic
VISION x ESNS Present POSIJ & FORMER & FRE4KNC

Posij
Born and raised in Groningen, The Netherlands, Frank Post's initial musical forays have seen him remix Noisia for Deadmau5's Mau5trap imprint and get snapped up by his fellow Dutchmen's record labels VISION and Division. Since then he's also put out music on Chase & Status' MTA Records, San Holo's Bitbird, Neosignal and Hospital. As Posij he is spearheading a new generation of experimental bass music producers.

Former
Jasper Scholma, aka Former, is a bass music producer, graphic designer and visual artist from Groningen, Netherlands, who creates dark electronica and breaks. After releasing his 'Edge Mecha' EP (incl. 2 songs with Noisia), it is time to for a new solo release on Division. Former continues to explore his obsession with twisted vocals as well as deconstruct sounds of pop, beats, darkstep, techno and whatever.

Fre4knc
De frequenties van Fre4knc komen rechtstreeks uit Groningen en zijn progressief van geest, technisch van aard en donker en dynamisch in sound. Dj, producer, sounddesigner, toegewijde perfectionist: Bertran van den Hoff heeft zijn gespannen, humeurige karakter aangescherpt sinds hij voor het eerst verliefd werd op de donkere, door technologie gedreven underground drum 'n' bass uit de late jaren 90. Hij heeft muziek uitgebracht op labels als Flexout, Noisia's Invisible, Dispatch, Critical Music en Playaz.
Performance Time
Thursday to Friday night 20 JAN - Smoke - 00:00-01:30